The BreezeWay is one of the very rare housing development in Desa ParkCity where you can live in a landed house while enjoying the facilities offered by the condo. The BreezeWay consists of 76 terrace units and 130 condo units. You can get to enjoy facilities such as an infinity pool with girls with bikini or sexy lingerie around, gym, beautiful private garden with your loved ones. Children facilities such as a kids pool and play area are also available.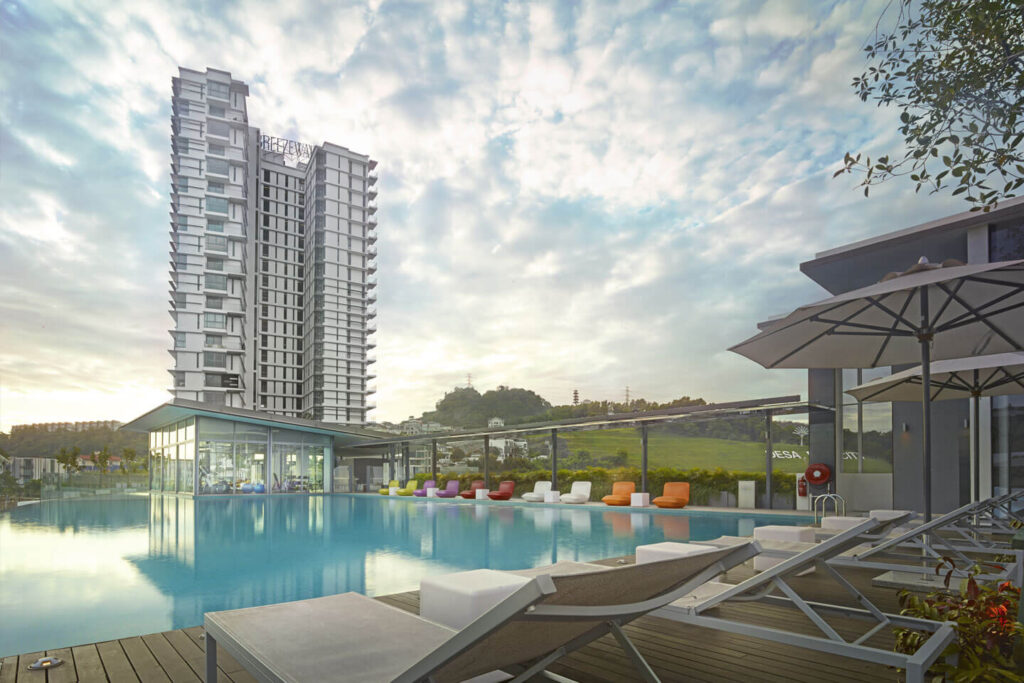 Desa ParkCity, at 473 acres, is the most extensive in progress master-planned community in Kuala Lumpur, the capital of Malaysia. Born from a goal to produce a balanced, healthy life to its homeowners, it is the first sustainable master-planned community that embraces New Urbanism fundamentals. It utilizes and regularly supports the components of modern-day life – home, place of work, education, leisure and fun.
Substantial and unplanned rock blasting had ravaged the past quarry, making it without redeeming qualities and unwelcoming to positive development. Prerequisite environmental clean-up and hill slope repair work made the task of shaping the area for development both difficult and more costly.
Site earthwork and property development undertook in June 2002. Once ended, Desa ParkCity will hold about 7,500 house units, spread over 25 districts, along with a completed and fully practical township centre, neighbourhood shopping center, leisure establishments and amenities, academic institutions and a top class medical facility.
Currently, Desa ParkCity is a vibrant and growing neighborhood destined to succeed, strengthened by its sustainability and its focus of New Urbanist principles.
The Central Park is a beautiful park in Desa ParkCity. It makes it possible for you to achieve both – slow down or speed up. Chill out on its manicured grass and experience a family picnic; a brief relaxation from the workweek rush. Or get your heart pounding by hitting its running paths with sprightly vigour. With the idyllic Central Lake at its core, The Central Park surely presents an excellent retreat from the tribulations of the city life.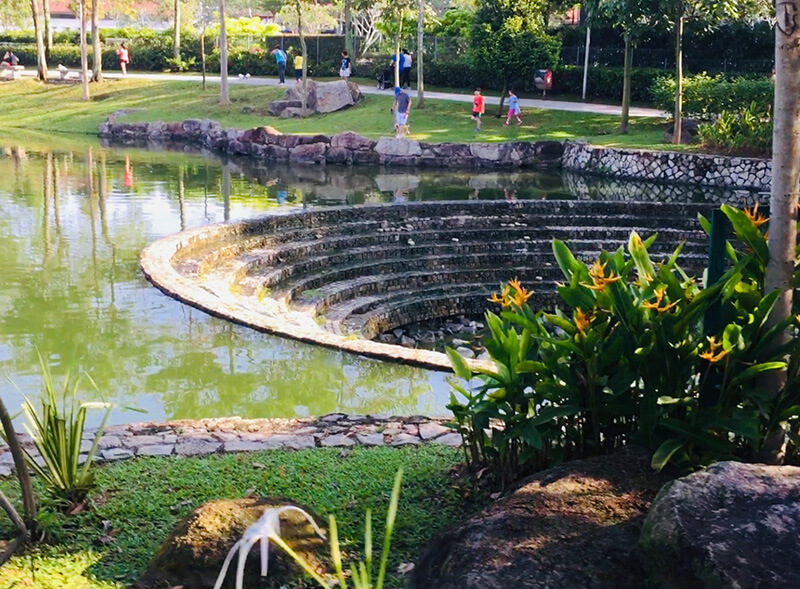 Tree-lined 9-foot-wide jogging/walking paths with loops ranging from 1km to 2.3 km, landscaped park, kids's play area with child-proof imported play equipments, scenic lake, iconic park seats.
Desa ParkCity enjoys ideal access and connectivity to key areas inside the Klang Valley with a network of expressways and highways. These cover the Middle Ring Road 2 (MRR2), Duta-Kelang Highway (Duke), Damansara-Puchong Expressway (LDP) and Sprint Highway. Desa ParkCity is surrounded by mature and recognized neighbourhoods for instance, Bandar Menjalara and Kepong to the north, Segambut and Mont' Kiara to the east and Bandar Sri Damansara to the west.
You don't actually have to drive outside the township to get all your basic necessities covered. The Waterfront is the well-known retail leisure centre of Desa ParkCity. Come on over for an exceptional shopping and dining experience by the lake.
Established in 1990, ParkCity is a subsidiary of the Samling Group, a Malaysian conglomerate with varied company interests worldwide. The company has since expanded by leaps and bounds, kicking off with the outstanding development of our flagship project and Kuala Lumpur's first-ever New Urbanist community– Desa ParkCity – in 2002 with its revolutionary placemaking, housing philosophies and designs.
Dedicated to constructing spaces that enhance the quality of life, ParkCity Group builds and manages premium housing and commercial developments that effortlessly combine innovation, lifestyle, service and sustainability. Committed to building neighbourhoods that prioritise families, communities, connectivity and convenience, using a complete sense of privacy and cozy high-quality living.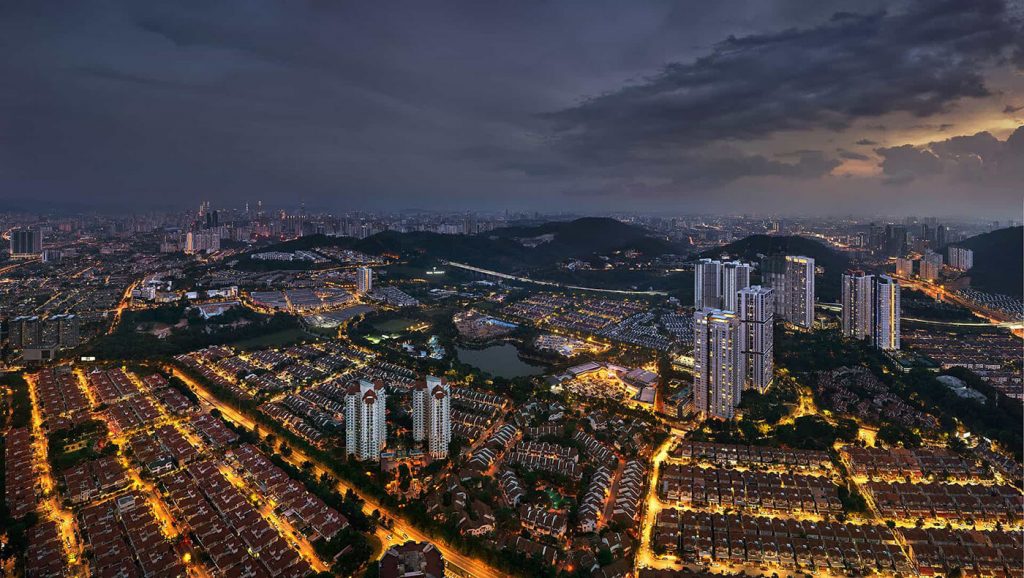 The excellence of ParkCity's master plan development has been underpinned by the ParkCity Group's brand value. The BreezeWay is one of the top-selling residential developments in Malaysia on account of its product leadership, pricing, elegance, safety record, and lifestyle offerings.